Services
Assess your employees for better performance.
As an organization, you may use both paper-based and online testing methods for conducting job interviews or regular assessment of your employees. However, are you sure, if these assessments assess the right set of personnel competencies?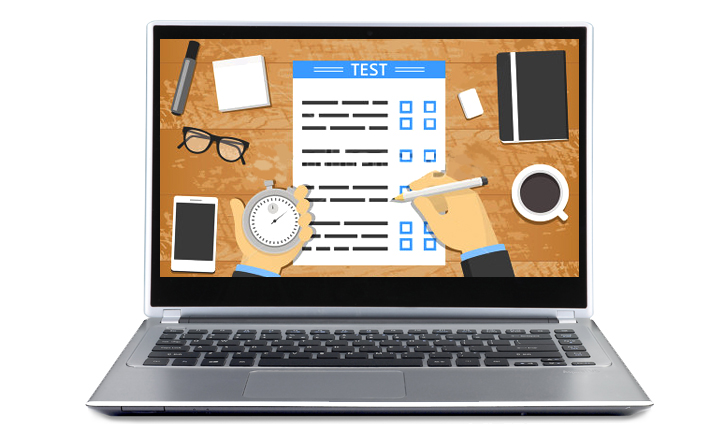 Irrespective of the type of assessments or the purpose for which they are created, assessment creation involves a rigorous development process. The assessment questions will need to test the exact knowledge, skill or behavioral aspects of an individual. The development of a sound assessment will require a good plan, trained assessment specialists, subject matter experts and a significant investment of time.
SKILLDOM—Assessment Solutions
SKILLDOM can help you develop comprehensive assessment solutions to meet your most challenging testing requirements. We utilize the best practices in the testing community to develop assessment items in compliance with recognized professional standards.
Depending on your unique testing requirements, we can work with you to offer solutions to update existing assessment items or build new assessment ones. Further, we use technology extensively for assessments and analytics to help produce the desired results for your organization.
Key Industry Differentiators
Some of the key industry differentiators of our assessment development capabilities include:

Creation of assessment items for higher-order cognitive skills such as critical thinking and application of knowledge in new situations

Creation of high-fidelity assessment items for testing critical abilities such as communication, modeling, problem solving, planning, research and reflection

Mapping of assessment items to international benchmarks and accreditations for content and performance standards

Creation of assessment items that cater to various levels of difficulty

Use of open questioning techniques providing space for creativity and expression

Use of reporting and analytics tools to help you interpret assessment results with accuracy
Next steps...
Talk to us to find out how our Assessment Solutions can help assess the current performance levels of your organization and subsequent interventions that may be required to transform the performance of your organization.