Services
Need for Speed! Try our Rapid eLearning solutions.
Are you looking for your learning requirements to be serviced in a jiffy? If yes, Rapid eLearning is the answer and while SKILLDOM doesn't exactly do this in a jiffy, we are, well, rapid!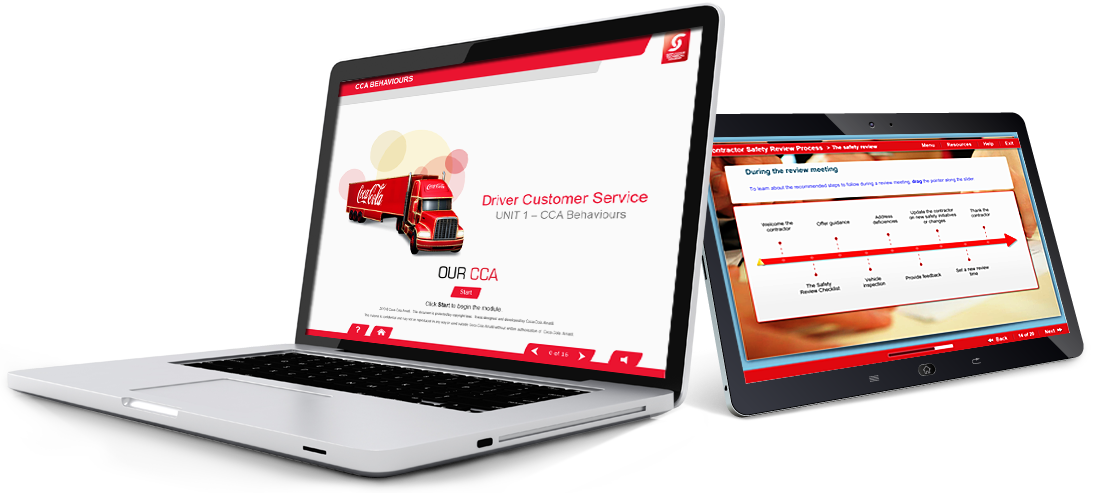 Rapid eLearning is a simple and effective tool that helps you build courses on a fast-track and helps you deploy them quickly. Typically, this involves the use of Authoring Tools to design, develop and deliver learning packages in a period of a few weeks (sometimes less than a few weeks)!
Traditional processes of developing eLearning can sometimes take more time than what's available in your learning requirement calendar. Rapid is fast!
It's also possible that the budget you have allocated for a particular learning solution isn't enough for a full-fledged eLearning development cycle. Rapid is affordable!

With a large section of your target audience working with mobile devices, it's logical for you to look at deploying the learning solutions on multiple devices and platforms. Rapid is flexible!
You have many programmes that need regular text updates. You wish you could make these minor changes by yourself instead of reaching out to your eLearning partner. Rapid is easy!

The use of authoring tools in Rapid eLearning allows for users to access content on smartphones and tablets too. Rapid can be mobile!
How we do it:
Rapid eLearning at SKILLDOM involves focusing on reaching the best combination of economic needs and sound instructional design.
Here's how we achieve this
SKILLDOM has a proven track record of successful rapid eLearning projects for clients across the globe. We have strong in-house expertise in Articulate Storyline, Articulate Presenter, Lectora, and Captivate.