Services
We empower you with the means to work independently.
Authoring tools are all about working with pre-defined templates, image libraries and ready-to-use functionalities. They don't just help you develop and deploy learning solutions on a fast-track, but also enable you to update the content on your own.
SKILLDOM has strong expertise in working with all the leading authoring tools and we will help you select the tool that works best for you and your content.
How we do it:
At SKILLDOM, authoring tools are not just course creation tools—they are instructional challenges for our development team. We develop courses right from scratch as well as create them rapidly from your existing content for you.
Here's what the life cycle of a typical course developed in an authoring tool looks like: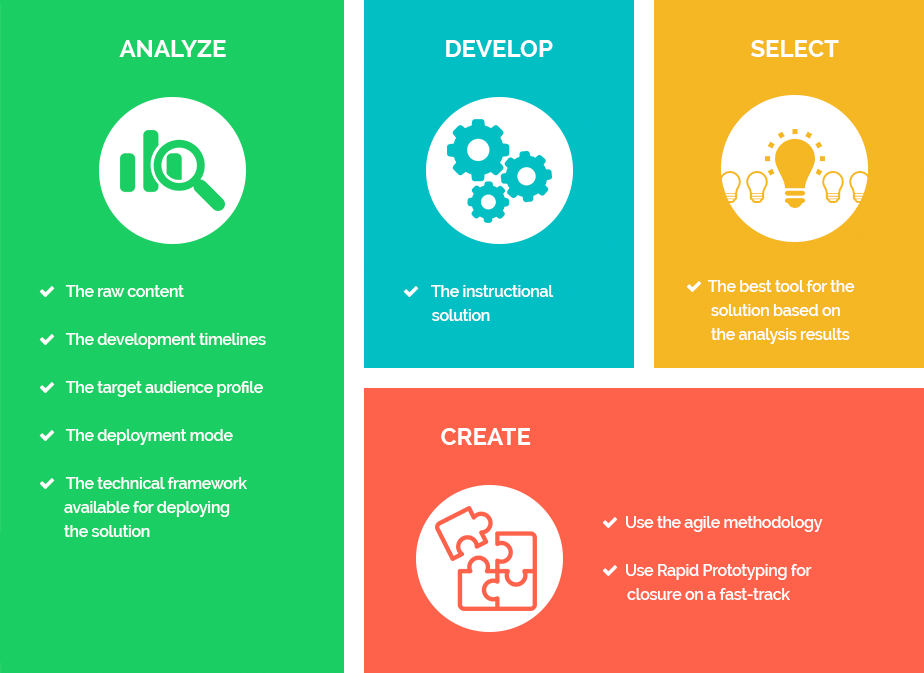 Besides utilising the best features of each tool, we can even customize some of the functionalities to give your learning solution that extra edge. Get in touch right away for expert authoring tool services.