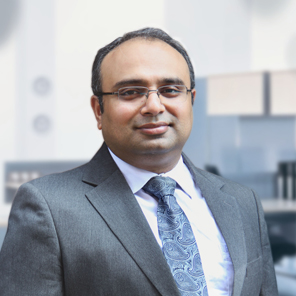 Anirudh Gupta
Director
In his current role, Anirudh oversees the Learning Strategy function at SKILLDOM and guides the development teams to provide the best-possible learning solutions to our clients. As a Learning & Development/Organizational Development (L&D/OD) specialist with over 15 years of work experience, he ensures every learning need is addressed optimally.
In his previous positions, Anirudh has led the L&D function for companies such as Wockhardt Limited, ICICI Prudential Life, MetLife India and Glenmark. As a seasoned trainer, he has also conducted various workshops for managerial skills development, leadership development, personality development, culture, diversity and conflict.
A graduate in English literature from the University of Delhi, Anirudh also holds a management degree from SIMSR, Mumbai. In addition, he has additional certifications to his credit in the areas of Organizational Development, Psychology, Instructional Design, Adult Learning Theories, HR Processes from premium institutions in the country and abroad. Further, Anirudh is formally certified professional in the application and interpretation of psychometric tools such as MBTI, 16PF, FIRO-B and TKI.