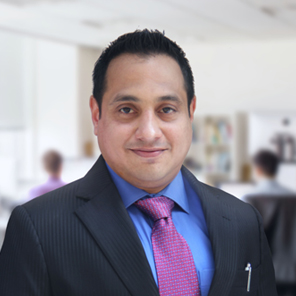 Ebrahim Mookhtiar
Director
Ebrahim, a stalwart in the learning technology space, started his entrepreneurial journey just after graduation. Over the last 15 years, his business vision has helped SKILLDOM (TRIDAT Technologies) emerge as a leading end-to-end learning solutions provider in the global learning space.
Ebrahim, who leads the executive team of SKILLDOM, oversees Strategy, Marketing, Business Development and other core functions. Over the years, he has guided SKILLDOM on various fronts including product development to make inroads in the Indian and international markets. His entrepreneurial excellence is largely responsible for SKILLDOM being rated as the best among the top 25 eLearning companies in the world for the year 2014.
Working towards the organization's core vision and mission, Ebrahim drives the organization from the front to keep it ahead of its competition. Being a strategic thinker, he has led the way in forging major international partnerships and alliances.
Ebrahim strongly believes that every individual bears social obligations to the community that provides the environment for the individual's existence and growth. Outside business hours, Ebrahim spends his time in providing educational counseling and funding for students. In addition, as an entrepreneur himself, he works actively with budding entrepreneurs and helps them with funding to grow their business.
A graduate in Statistics, Ebrahim also holds a post-graduate degree in Information Technology from the Mumbai University.