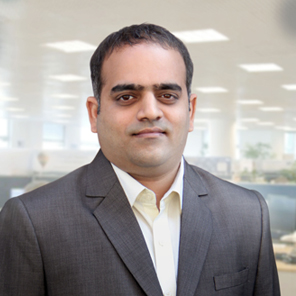 Mahendra Bedekar
Creative Head
Mahendra heads the Graphics team at SKILLDOM. He is the creative guiding force behind SKILLDOM's vast lineup of products and services. He leads the Visualisation, Illustration, Integration and Communication Design functions.
Prior to joining SKILLDOM, he has worked with Indian and International companies for over seven years and comes with a rich experience in UI-UX design, Animation Design and concept creation.
At SKILLDOM, he has been instrumental in delivering solutions related to eLearning, off-the-shelf learning, gaming, mobile apps, corporate communications and event management. Besides being a creative genius, he is a strong, capable and hands-on leader.
A graduate in Fine Arts from the Raheja School of Art, he has also completed programs in Animation and Film-making at ZICA.