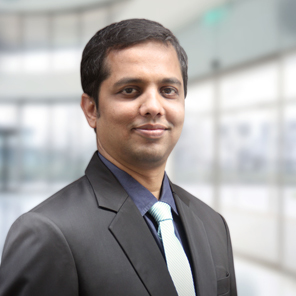 Praveen Rodrigues
Director
Praveen started his entrepreneurial journey with SKILLDOM (TRIDAT Technologies) in 2005. A graduate in Commerce, Praveen had a short stint as a trainer before he took the entrepreneurial plunge.
At SKILLDOM, he spearheads the growth of the organization through innovation. His vision and pursuit of excellence has helped SKILLDOM win awards globally. Undoubtedly, he is one of the visionaries in the next generation learning technology.
Over the last 15 years, he has demonstrated strong business acumen and has led the product and sales functions at SKILLDOM. In addition, he oversees executive management and ensures the topline achievement of the organization's business targets.
Being an avid networker and business architect, Praveen has been instrumental in establishing strong business networks and partner channels that has helped SKILLDOM expand its presence to North America, Australia and the Middle East.