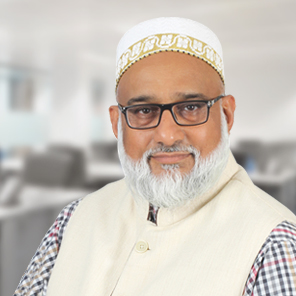 Zoeb Haidry
Consultant - Strategic Planning
As a Strategic Business Consultant, Zoeb has been assisting SKILLDOM's Management Team to create the company's mid-term and long-term strategic business growth blueprint. He has played a vital role to develop and strengthen the management team in order to maximize company profitability and efficiency. At the same time, he leads SKILLDOM's initiative to establish sustainable and profitable relationships with investors, customers, solution providers and all stakeholders across our network.
Zoeb has over 30 years of work experience with a significant part of it being in the Strategy Consulting domain. He has been associated with organizations such as MK Electric Ltd and NiMble Business Solutions and has served as a member on several boards including Batco, TWC and Insight Solutions. Zoeb also brings in strong expertise to SKILLDOM in the areas of Strategic Planning, Business Analysis, Team Leadership, Business Development and Project Management.
A graduate in Electrical Engineering, Zoeb also holds an executive MBA.